Top 10 Shopify Apps (Plugins) for Ecommerce in 2022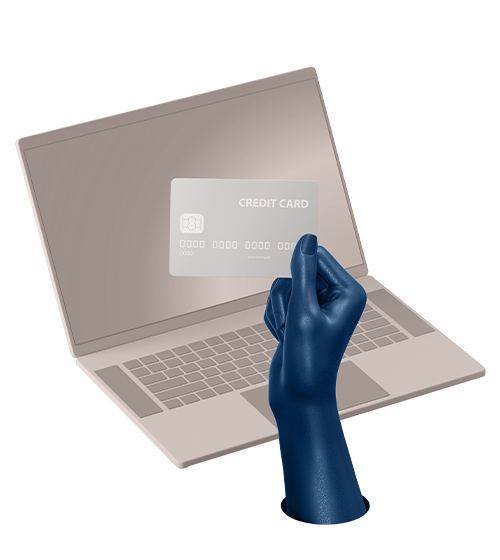 Ecommerce Websites in 2022
Building an Ecommerce website with strong roots requires the integration of several features and plugins to enhance the user experience thus increasing the website traffic and sales.
Shopify is one of the highly demanded platforms due to the useful solutions it offers, the numerous tools that can be beneficial to business sales and the simple installation of the plugins.
Here is a full review of the best 10 Shopify apps that present the cornerstone of Ecommerce website development:
Top 10 Plugins: 
-Yoast SEO is an interesting guide that puts your online store on the right track of SEO standards with technical features on how to set the pages from products to blogs taking into consideration the diverse requirements for each of the pages.
-The most important element is that this plugin is available in 27 languages and offers a variety of benefits for its users.
-Boosting your organic visibility has never been easier for $29/month and a free 14 days trial.
-Translation Lab is a top-ranked Shopify plugin that allows the business owner to reach new markets with its multi-language feature and currencies. 
-It allows the automatic translation of all the store pages to any language without additional coding thus eliminating the possibility of slowing down the website speed.
-This plugin is trusted by millions of business owners, and it can be your next translation assistant with many beneficial free features and only $9.99/month.
Ecommerce store development services are based on the needs of the business owners and their audience, nonetheless, some online stores still miss additional features to offer an ultimate user experience. Lumina is one of the agencies that ensures to offer the services and implement the plugins and elements as required by the brands.
-Printful turns the creation of products into an easy time-saving task, as in print on demand feature and order completion. 
-With Printful plugin, you don't have to go through the mess of creating your products from scratch because it can do the work for you by creating custom products as demanded by your customers.
-With more than 305 custom free custom made products and discounts on samples and orders, Printful offers many useful features for just $9/month/
-Another free plugin on Shopify that allows you to organize your business while enjoying your stress-free marketing campaigns. 
-Keeping track of your sales and customers is essential and Hubspot offers the feature of sending reminders on abandoned carts thus increasing the possibility of making a purchase. 
-This plugin gathers all your data and helps you understand your customers which will enable you to meet their needs and address them accordingly.
-For additional helpful feature, Hubspot CRM is available for $45/month.
Ecommerce website development does not only consist of building an online store, but it is also about providing solutions to the business owner and their audience in order to keep both parties satisfied.
-Oberlo is one of the plugins that cannot be missed when your online store is based on dropshipping purposes. It does the hard work by importing the list of items from AliExpress, processing packaging and shipping, all while keeping your inventory updated.
-Another hard task that Oberlo takes off your shoulders, is that you will not be responsible for any follow up as it includes 24/7 customer support, it offers real-time order tracking and it is available in 6 languages.
-Oberlo is free to install and costs $29.9/month for boss plan!
-This is one of the plugins that were created and designed for Shopify. It is basically an app that enhances email marketing by using the correct email content to the correct potential customer. 
-SendinBlue tracks metrics as a strategy of connecting with the right audience.
-The free installation of SendinBlue offers many features like unlimited contacts, up to 300 emails/day and chat option with 1 use. But if you decide to get the paid subscription, it is $25/month with many additional solutions for your online business.
-If you are looking for an easy way to attract your customers, Klaviyo is a smart and exceptional app that provides a variety of tools to explore the results of the email campaign. 
-This plugin includes an automated emails feature and it also offers endless email templates to enhance the interest of your potential customers. From product recommendations to abandoned carts and marketing campaigns, Klaviyo is your go-to plugin for Shopify.
-Klaviyo is free to install with generous features like free 250 emails and 50 sms in addition to segmentation and personalization and predictive analytics with A/B testing.
-Another email marketing app, Seguno helps you create, manage and track email marketing campaigns. 
-Like SendinBlue, it is built for Shopify and includes interesting features that result in increased traffic without consuming your time. This app provides campaign templates, newsletters and other features that make your life easier and the results higher.
-Seguno is free to install and costs $10/month including 10 day trial.
-Kit is an efficient app that saves your time by providing marketing strategies and sales opportunities.
-It is basically your go-to dedicated employee, who spends their time searching for marketing solutions and building strategies for Facebook and Instagram ads, not to forget the automated emails sent to clients.
-Kit can be fully useful for your business from $4.99/month to $39.99/month.
-Shopify Salesforce Connector is a one-place app that collects all your data in one location to help you as a business owner track your numbers, sales, benefits and growth. 
-You can benefit from this app for an amount of $19/month for personal use and $29/month for professional use.
-Synchronizing your data to Salesforce is the future of your online business.
Final Words
Ecommerce website development services should include a combination of the requirements set by the client or business owner and the advice of the agency and team behind the work progress. That being said, without the effort and devotion of a well-experienced team, some efforts can go to waste. Our target at Lumina is to understand your business and brand then pave your way to success. We do not only meet your needs but also hold your hand throughout the whole online presence by bringing out the best of it. Get in touch with our specialists for a free online consultation.