10 Ecommerce Trends That Will Define Online Shopping in 2022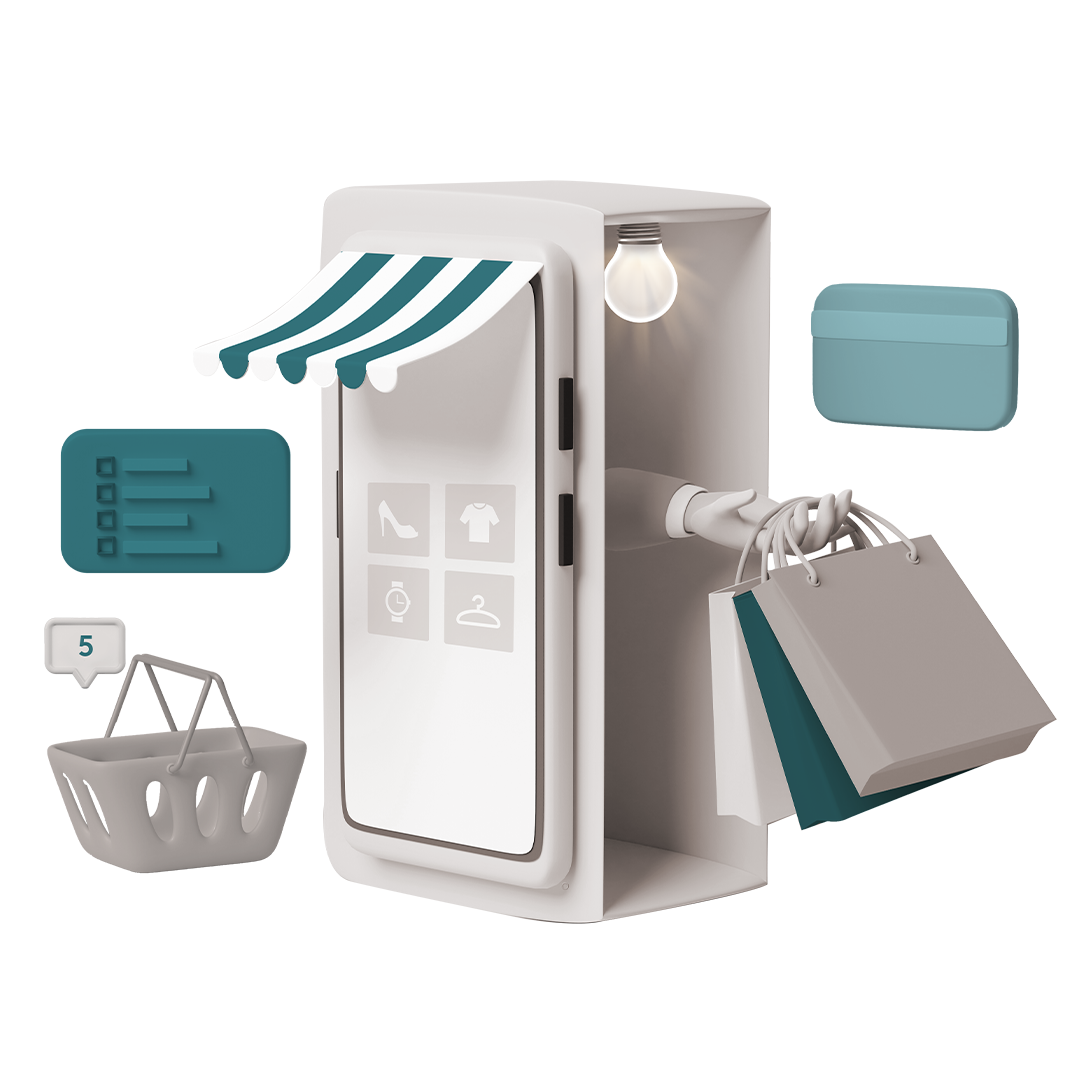 Over the last few years, businesses had to deal with greater change than they had in the previous two decades as a result of the COVID-19. Shipping and acquisition expenses are skyrocketing, while internet advertising returns are dropping.
Customer expectations are higher because all their expenses are now shifting to online spending. People are becoming more picky about the firms they buy from and are less tolerant of long delivery periods, while business owners are being forced to adjust their tactics regularly due to continuing supply chain challenges.
To be able to overcome the obstacles and ensure continuity of your business all while offering client satisfaction, we have put together a guide listing the 10 eCommerce trends that will define online shopping in 2022. Follow the below recommendations to be prepared and differentiate yourself from your competitors.
Exceeding customers' experience
Online buyers are becoming more sophisticated, so it is important to offer an interesting and new customer experience. Giving your potential clients a new journey unlike any other competitor will place you at the top of their lists when they want to buy the products you offer and recommend you to others, which will increase your website visits and your sales.
Set your brand identity
It's important for retailers to establish a brand identity that sets them apart from their competitors. This strategy can help them distinguish themselves from their rivals and attract more customers. Having shared values with your customers will give them a reason to connect and make more purchases.
Engage customers with social commerce
From brand marketing and product discovery to customer service and shoppable advertising, social media offers new commercial options. In the United States, almost 30% of internet users make purchases directly through social media platforms, and sales through social media channels worldwide are predicted to nearly triple by 2025. An agency offering digital marketing services will clearly communicate the importance of this feature.
https://www.shopify.com/partners/blog/ecommerce-trends-2022
Offer live shopping 
An interesting new trend which is live shopping is at the top now because it helps to engage with customers. live shopping is the new trend that will boost sales.
Build customized customer experiences
Building a personalized customer experience will increase sales and decrease the bounce rate. To do this, you need to collect the customers' data and use this data effectively.
Knowing your customers will help you build a tailor-made experience that will give your clients a satisfying journey.
Deliver good content
Attracting new customers require continuously updated strategies, doing so can be done by offering a post-purchase experience with effective and informative content.  Giving your customers engaging SEO content will increase the trust and build a long-term relationship
https://www.luminacommerce.com/blogs/blog/tips-to-write-the-engaging-seo-content-in-2021
Artificial intelligence is important
Product recommendation, product search, customer service, and segmentation are crafted by the effect that artificial intelligence has had over eCommerce. Artificial intelligence is likely to offer automation, intelligence, and scalability to content generation and marketing for brands in the future.
Group buying results in loyalty
Customers expand their relationships with brands and firms with post-purchase upselling and social network group buying. Referral and loyalty will be group buying to upsell within a brand's client base and expand it to their networks.
Show your sustainability efforts
Customers choose to buy from firms that had a clear commitment to sustainability in the past year, according to Shopify's Future of Commerce study, which incorporates exclusive data by Forrester Consulting.
Clearly communicating the changes that a brand is making is necessary to prove to the customers that your store is worth a try.
Have a strict delivery date and rules
Customers increasingly anticipate quick, free, and on-time delivery. If the shipment promise isn't kept, it might have a big impact on the customer.
As a result, brands must be more open throughout the checkout process and connect with customers more frequently. It's yet another chance for brands to innovate and set themselves apart from the competition.
Final Words
As eCommerce is facing several challenges and obstacles, there is no doubt that it has also been an opportunity for innovative and creative people to step into the light and adapt to all the changes while excelling in their businesses.
Building an eCommerce website can be done within days and through several platforms, but what really matters and helps you stand out among several competitors, is the way that you communicate and the experience that you offer to your clients. Optimizing a simple and quick user journey puts you on the right track and builds a long-term relationship with your customers.