SEO Success for Biotixcare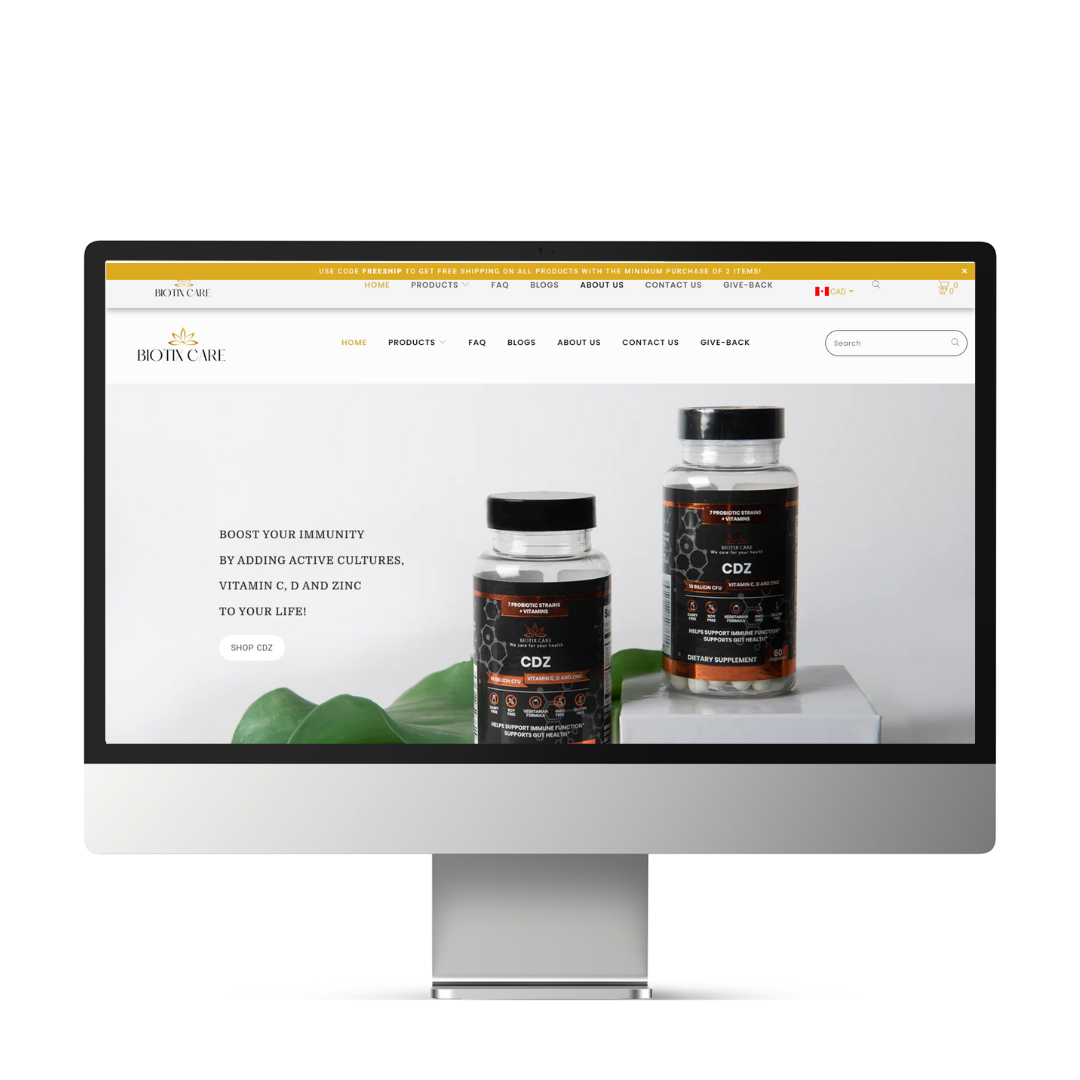 Overview: BiotixCare, a leading provider of health and wellness products, approached our agency to improve their online presence, visibility, and rankings on search engines. By utilizing our expertise in search engine optimization (SEO), we were able to achieve impressive results for BiotixCare.com, driving more organic traffic to their website and increasing their overall online visibility.
Objectives:
Increase organic traffic to BiotixCare.com
Improve search engine rankings for targeted keywords
Enhance brand visibility and user engagement
SEO Strategy and Implementation:
Comprehensive Website Audit: We conducted a thorough audit of BiotixCare.com to identify areas of improvement in terms of technical SEO, content, and user experience.
On-page SEO: We optimized meta titles, descriptions, headers, and content to target high-value keywords.
Off-page SEO: We implemented a targeted backlink strategy to increase domain authority and credibility.
Content Strategy: We developed a content plan to provide valuable and engaging content, which helped improve rankings and user engagement.
Analytics and Monitoring: We monitored the performance of our efforts and made adjustments accordingly to ensure continuous improvement.
Results: Within six months of implementing our comprehensive SEO strategy, we achieved the following results for BiotixCare.com:
A 60% increase in organic traffic
30% improvement in average time spent on the website
25% reduction in bounce rate
Top Ranking Keywords:
"natural health supplements" - Ranked #1
"organic wellness products" - Ranked #2
"best probiotics for gut health" - Ranked #3
"vitamin supplements online" - Ranked #4
"immune support supplements" - Ranked #5
Conclusion: Our SEO efforts for BiotixCare.com resulted in significant improvements in their search engine rankings and organic traffic, leading to increased brand visibility and customer engagement. The top-ranking keywords we targeted helped showcase BiotixCare's wide range of high-quality health and wellness products. Our continued collaboration with BiotixCare ensures ongoing success as we optimize their website and content to adapt to the ever-changing landscape of search engine algorithms.