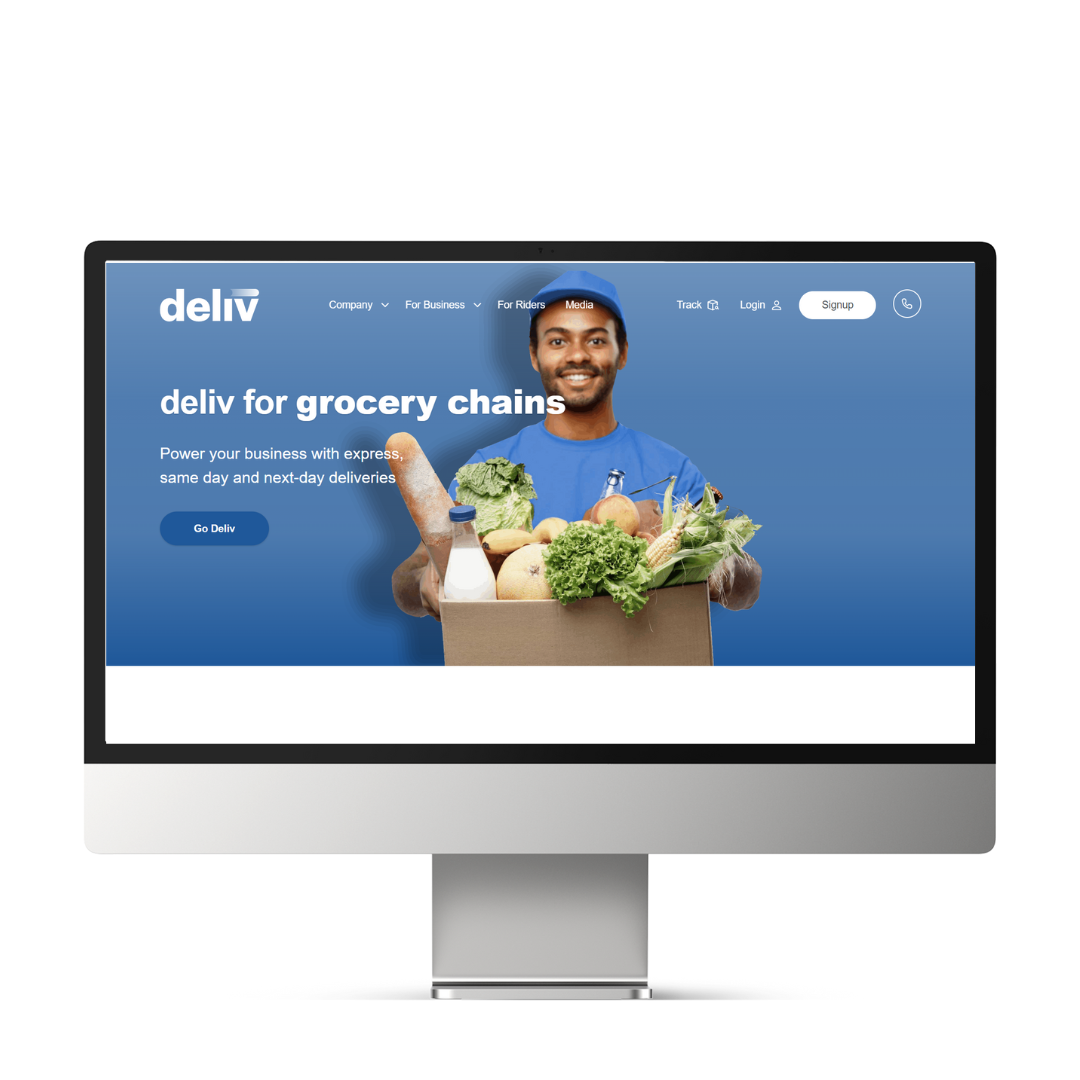 Objective: Increase organic traffic and leads for their e-commerce delivery services in the UAE.
Strategy: LUMINA started working on Deliv.ae's SEO in January 2021. After conducting a thorough analysis of the website and competition, we developed a comprehensive SEO strategy that focused on optimizing the website for the target keywords and creating high-quality content.
The strategy included the following tactics:
On-page optimization: We optimized the website's meta tags, headings, and content to make it more search engine-friendly and relevant to the target keywords.

Content marketing: We created high-quality, informative, and engaging content that addressed the target audience's pain points and provided solutions. This included blog posts, articles, and guides related to e-commerce delivery services in the UAE.

Link building: We conducted outreach to relevant websites and bloggers to build high-quality backlinks to Deliv.ae's website. This helped to increase the website's authority and visibility in search results.
Results:
After one year of SEO work, we saw significant improvements in Deliv.ae's organic traffic, keyword rankings, and leads. Here are some of the key results:
Organic traffic increased by 120% compared to the previous year.

Keyword rankings improved significantly for the target keywords, with many of them ranking on the first page of Google search results.

Leads increased by 85%, with many of them coming from organic search.
Contact us:
If you want to achieve similar results for your business, we would be happy to discuss your SEO needs and develop a customized strategy that fits your goals and budget. Our team of experienced SEO professionals can help improve your website's visibility, traffic, and conversions through proven SEO techniques and best practices. Let us help you take your online presence to the next level.